Charles Wood – Is intimidation acceptable judicial conduct?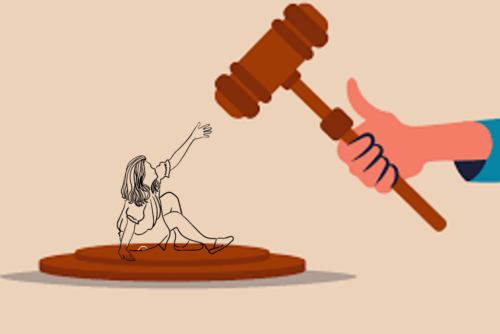 Charles Wood
Is intimidation acceptable judicial conduct?
Friends,
On Thursday, April 27th, I received an email[1] from Charles Wood that was clearly intended to intimidate me into silence.
Wood was disturbed by the email, "Charles Wood – Bad Judgement or Misplaced Loyalties?" sent by WCLA PAC to its email list.
Notably, Wood did not argue with the narrative of WCLA PAC's email which asked the question, "Should Charles Wood have recused himself from serving as the presiding judge in Project Veritas v. New York Times given Wood's years-long professional relationship with the attorney for Project Veritas, Robert Spolzino."
Instead, he zeroed in on some of the dates and employers cited—those that came directly from Wood's own resume[2], the one he has been circulating far and wide. Wood blamed me for errors the origin of which was Wood himself. It turns out that Wood has omitted an employer from his resume for the sake of "brevity"[3].
WCLA PAC went to great lengths to document all of its sources, including Wood. The information in WCLA PAC's email was footnoted throughout, so that anyone could check the source and verify.
Instead of taking ownership of his own errors and "brevity", Wood concluded his email with,
"Further dissemination of this morning's false information by you, whether directly, or through one of your favorite alternate platforms, will be considered additional proof of actual malice in the publication of false statements.
Be guided accordingly, and have a nice day."
False??? I reiterate, all the information he cited as "false" was taken directly from Wood's own resume.
On April 27th, we asked, why didn't Charles Wood recuse himself? This history of close employment affiliations and alternating judicial roles are fair and legitimate concerns.
But now we must also ask even more fundamental questions:
Do we want a judge whose goal is to silence opposition? Who threatens First Amendment Rights protected by the Constitution, but on the bench is tasked with protecting that very right?  
Ask yourselves, is intimidation judicial behavior or democratic behavior we wish to advance here in Westchester? As the victim of this intimidation, I personally hope you will say, "NO. Not Now. Not Here. Not Ever."
Onward together,


Catherine Lederer-Plaskett
Setting the Record Straight
WOOD HAS NEVER BEEN ENDORSED BY 

WCLA

 

PAC

!
It has been reported that some are saying otherwise.
In 2009, the last time Wood ran for office, Choice Matters rated Wood ANTI-CHOICE.  WCLA PAC did NOT endorse him.
See the 2009 ProChoice Voting Guide endorsement/rating page below.