Tim Idoni – A Reproductive Healthcare Role Model!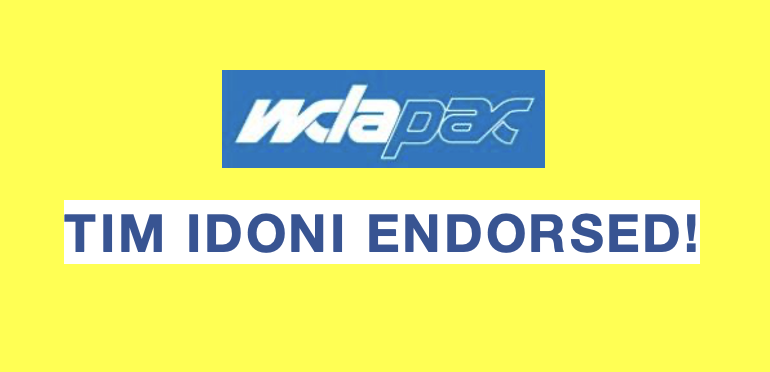 ~ TIM IDONI ENDORSED ~
For Westchester County Clerk
Endorsed by WCLA PAC
Rated A+++ by Choice Matters
WCLA PAC is proud to endorse Tim Idoni for Westchester County Clerk. Tim is a proven advocate of comprehensive reproductive healthcare and has demonstrated his commitment to access, gender equality and diversity throughout his professional life.
When serving as Mayor of New Rochelle, Tim made a decision that would impact women's lives for decades to come. Planned Parenthood had identified the City's downtown as a key location to open a new clinic. But some religious leaders strongly objected. They threatened Tim, demanding he change the City zoning to keep Planned Parenthood out. Despite formidable opposition and pressure, Tim stood his ground and invited Planned Parenthood into the City's downtown to provide vital comprehensive health services. His courage – especially in the face of such condemnation – led to a clinic that has proven invaluable to the women of Westchester.
Tim has successfully woven his values into his career, appointing the first female judge in New Rochelle's history, and that judge was a woman of color; changing the City Charter from elections at large to a ward system which has led to people of color being elected to the City Council; and appointing the first African American department head in the City's history.
Now, under Tim's leadership, women hold the majority (71.4%) of top management positions in the County Clerk's office.
Tim's values have helped make him an exceptional County Clerk, one who has saved the taxpayers over $37 million while improving and expanding services and making the office more modern, efficient, accessible and diverse than ever before.
Tim Idoni is the candidate in this race, who through his very actions, has demonstrated a true and unwavering commitment to women's rights and reproductive freedom.
Vote for Tim Idoni in the Westchester County Democratic Primary on Tuesday, June 22nd. (Early Voting is from June 12-20.)
Thank You,
WCLA Board