Virtual 2020 ProChoice Voting Guide is HERE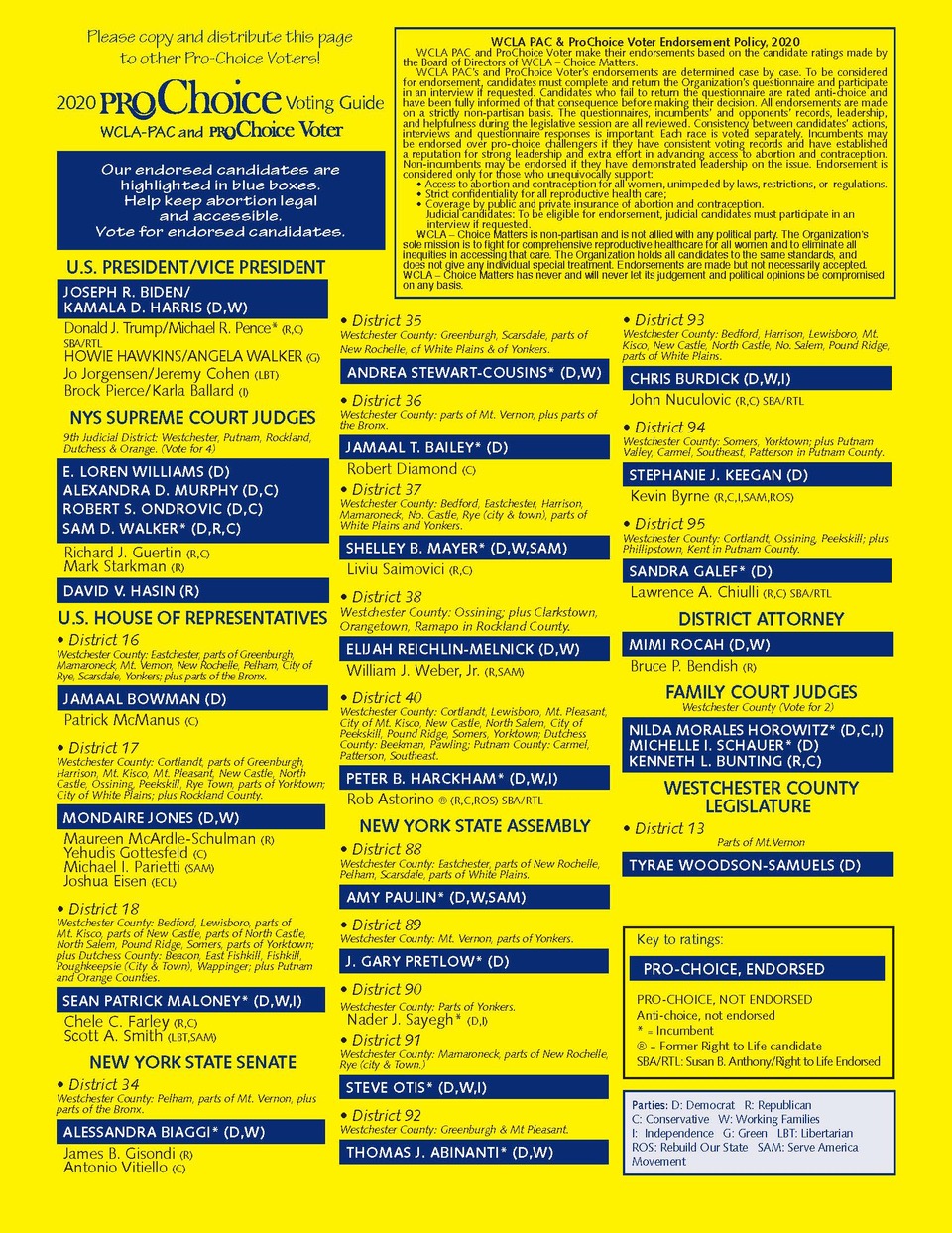 Take the Bright Yellow ProChoice Voting Guide to the polls (or to your absentee ballot) with you! For 48 years we have been asking the candidates questions and sharing our conclusions with YOU the Voter!
NOW it is up to you! #Vote2020
HELP US PUT IT IN TENS OF THOUSANDS OF MAILBOXES!