Assemblymember Steve Otis Endorsed!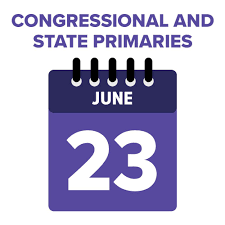 District 91
Westchester County: Mamaroneck, parts of New Rochelle, Rye (City & Town).
Two (2) candidates are running in the Democratic Primary in NYS Assembly District # 91. Both candidates are rated pro-choice BUT only ONE  has the legislative experience we need now – Assemblymember Steve Otis.
WCLA PAC is proud to endorse Assemblymember Steve Otis for re-election! 
"Assemblymember Steve Otis has worked with all of us here in Westchester and Albany for years to protect and advance a woman's right to make her own decisions. He has been a co-sponsor of key legislation including the Reproductive Health Act, the Comprehensive Contraception Coverage Act, and the Boss Bill. Steve Otis is a determined ally who makes reproductive health and freedom a top priority. We need his continued advocacy in the State Assembly because Steve Otis is a true fighter who gets real results."
—Catherine Lederer-Plaskett, WCLA-PAC
<<>>
Remember: Tuesday, June 23rd, is the NYS Primary.  In-person early voting begins on June 13th. Because of COVID-19, all registered NYS voters will receive an application for an Absentee Ballot in the mail for the Primary Election. In order to receive your ballot, you MUST return that application!
<<>>
WCLA PAC ENDORSEMENT POLICY
WCLA PAC is a New York State political action committee that makes its endorsements based on the candidate ratings made by the Board of Directors of WCLA – Choice Matters. WCLA PAC's endorsements are determined case by case. These ratings and endorsements have been made based upon interviews, actions and questionnaires, and are an evaluation of the candidates' positions on a woman's right to choose. To be considered for endorsement, candidates must complete and return the Organization's questionnaire and participate in an interview if requested. Candidates who fail to return the questionnaire are rated anti-choice and have been fully informed of that consequence before making their decision. All endorsements are made on a strictly non-partisan basis. The questionnaires, incumbents' and opponents' records, leadership, and helpfulness during the legislative session are all reviewed. Consistency between candidates' actions, interviews and questionnaire responses is important. Each race is voted separately. Incumbents may be endorsed over pro-choice challengers if they have consistent voting records and have established a reputation for strong leadership and extra effort in advancing access to abortion and contraception. Non-incumbents may be endorsed if they have demonstrated leadership on the issue. Endorsement is considered only for those who unequivocally support:
Access to abortion and contraception for ALL women, unimpeded by laws, restrictions or regulations;
Strict confidentiality for all reproductive health care;
Coverage by public and private insurance of abortion and contraception.